Finance Options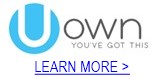 Has a life event negatively impacted your credit? No worries. Uown will not use your FICO score or hit your credit with inquiries.
Take it home today with no money out of pocket. Zero. We even waive the application fee until your first lease payment.
Choose between weekly, bi-weekly, semi-weekly, and monthly payments. 90-day quick pay plans also available.

Want to apply? Click Below.


Getting what you need, when you need it, shouldn't break your budget
Our application process is tailored for those with less-than-perfect credit, meaning our decision to approve you for a lease is based on more than simply your credit score.
We know a three-digit number doesn't tell your story. That's why every Progressive Leasing approval is NO CREDIT NEEDED. Our underwriting process allows us to consider everyone with less-than-perfect credit. We look at many other data points including income and banking history and regularly approve people with less than perfect credit or very little credit history.

Want to apply? Click Below.

BAD CREDIT, NO CREDIT, BANKRUPTCY?
Snap doesn't offer traditional loans. Instead, we offer a consumer lease that allows you to finance the merchandise over 12-18 months of convenient payments. We also offer a 100-Day payment option, the best terms around.

No Credit Needed refers to Snap's lease-purchase financing that considers more than just credit reports to determine approvals or denials. In fact, applications for Snap's lease-purchase financing aren't even reported to TransUnion, Equifax, or Experian.

Our application is fast and easy to complete, and won't harm your credit. You could get approved for $300 to $4,000 of shopping power by meeting these basic requirements:
An active checking account with at least $1,000 of income per month
3 months of income history with your current source of income
Government-issued photo ID and an SSN or Taxpayer Identification Number
Lease it until you own it or purchase early at a discount. Either way, it's yours to keep.